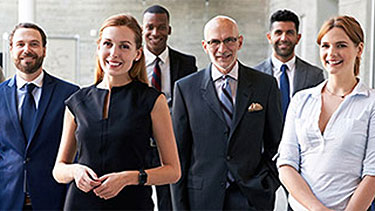 Institute Connects Industry to Colleges' Workforce Training Programs

The district's new Institute for Workforce Development connects business and industry leaders to Santa Ana College and Santiago Canyon College programs and resources to help upskill industry's current workforce and build their future workforce.
"When California's Strong Workforce Program rolled out and there was an increased need within industry for a qualified workforce, we didn't have a single point of contact to connect our business community to our colleges," recalls Leila Mozaffari, the institute's executive director. "The Institute serves as that point of contact and I am honored to be helping address the region's ongoing workforce training and education needs by working with business and industry partners and local businesses to connect them with the appropriate expertise and resources within our colleges."
Mozaffari previously was director of the Orange County Small Business Development Center for nearly 12 years. She has extensive experience in the field of management consulting, with her opinions sought by major corporations and small businesses throughout the U.S.
The Institute assists business and industry identify skills gaps within their existing staff. "When a business needs a skill set within their employees that they don't currently have, we create a customized training plan including a matrix that matches the skills with our existing and upcoming programs," she explains. Businesses also have ongoing recruitment needs, she adds, such as needing to hire interns or entry-level employees. The Institute connects them with our colleges' internship offices and career centers.
Rancho Santiago Community College District has a long history of helping local businesses prosper. The district's economic and workforce development programs foster the well-being of regional businesses by providing customized employee training, confidential consulting about business development and operations, workshops, a business incubator, and other opportunities for growth.
Through its economic and workforce development programs, the college district has a proven track record in providing services that result in positive economic impact to our community. Business and industry leaders turn to the district for value, combining outstanding quality with reasonable rates; flexible services that are tailored to companies of all sizes; and key strategies to increase return on investment.
Part of Mozaffari's job is to strengthen relationships between the district and the business community so that businesses recognize and tap into the assets available at Santa Ana College and Santiago Canyon College. "They may need an expertise that our faculty members have. Or, they may want access to our state of the art equipment and facilities to benefit their employees.
"I make connections between industry and various credit and non-credit programs," she adds. "Sometimes employers are seeking soft skills such as team building, problem solving and communications. We customize our soft skills classes and deliver at one of our locations or on site at the company to help every employee succeed in a diverse work environment."
[ Return to top ]
---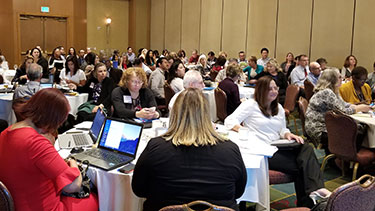 LAOC Regional Consortium Takes
Pulse of Economy
Group Decides Future Programs to Meet Job Demands
Few employers realize the work of the Los Angeles Orange County Regional Consortium, which largely takes place behind the scenes. But the network is vital to a wide variety of industries seeking skilled employees.
Gustavo Chamorro, Ed.D., Orange County director, says the consortium works with industry groups such as the Orange County Business Council to hear what business leaders have to say about industry jobs. The consortium is valuable, Chamorro says, because it provides a means for community college deans to be strategic about the curriculum and programs offered, and to be assured that there are enough skilled workers in the pipeline to fill industry demands.
"Feedback from the consortium allows us to offer more classes in a certain area, or maybe get more colleges to offer certain programs," Chamorro says. "The consortium oversees regional planning for the Strong Workforce Program, which provides an annual allocation to provide industry with workers and provide students with viable jobs."
Chamorro has worked in the economic and workforce development field for the last 18 years and has led various federal and state workforce funded initiatives at the community college and Workforce Investment Act (now WIOA) levels.
The largest of seven consortiums in California, the LAOC Regional Consortium serves 28 colleges, nine of which are in Orange County. "When a college wants to start a new program based on labor market needs and demand for jobs, they go through the local curriculum process and then bring it to the consortium for discussion," he explains. "We have a group of deans who 'do the homework,' determining industry needs and that it doesn't compete with existing programs."
Consortium efforts benefit industry in Orange County by "keeping the stability in our region, retaining the ecosystem where everyone can benefit, including the colleges. We are a leadership entity that convenes the key players to keep an environment of collaboration that benefits the students we serve."
As the central planning link for the state's Strong Workforce Program, the consortium brings the colleges together to make sure they strategize on regional projects that meet the needs of industry and students. "Being hosted by the Rancho Santiago Community College District provides us with the opportunity to be the first educators to know what's happening. We have a better handle on what's needed in the region, knowledge that benefits all of our stakeholders, and keeps the district at the forefront of what needs to be done."
Regional marketing is another vital concern of consortium members, Chamorro says. "For the most part, as community colleges, we have not done an effective job of marketing ourselves. We are now strategizing on regional marketing, with a June launch of several media buys. Unless we market effectively, enrollment will decrease further."
Because the California Community College Chancellor's Office has noted that the consortium brings key players together, its role has changed from merely recommending Career Education programs to a system that conducts annual strategic planning based on market and industry research, Chamorro says.
"The consortium is the strategic body that helps these organizations facilitate the necessary planning to spend yearly Strong Workforce Program allocations," he notes. "We have a greater role and responsibility now, going from a little train to a locomotive. That responsibility may be further increased as additional funding may become available for K-14 pathways planning; this is a sign of the level of confidence that the Chancellor's Office has in the consortium, and in the work that it does to benefit all stakeholders it serves, particularly our students."
[ Return to top ]
---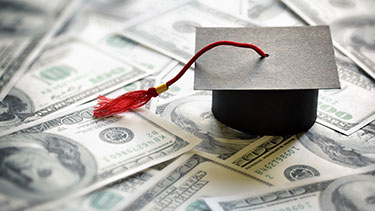 Economic Impact Studies to Show
the Return on Investments of
Our District and Colleges
Economic Impact Studies are being developed through the new OC Center for Excellence. The Center will officially open in fall 2018 as part of RSCCD's Research, Planning and Institutional Effectiveness Department's expanded services. The Center will offer data for emerging industries and skills needed by the nine Orange County community colleges so that faculty can create new programs and/or update existing programs to meet community needs.
This first project includes collaborating with the Orange County Consortia and the four college districts to compile various data and to assist the economists in the production of 14 economic impact studies: one for each of the nine colleges, four districts, and a combined study comprising of all Orange County community colleges. The studies go beyond measuring the number of graduates from our colleges. What we will learn is how much the district/college contributes to Orange County, how much a student could potentially earn and contribute back to the community as a result of a community college education, and the impact on our local economy.
"If students earn more money, then they generate more dollars for the area. As members of the community earn more, they are less likely to be dependent upon social services, and society doesn't have to provide as much for homelessness, for unemployment, and so forth," says Nga Pham, the district's director of research.
"We need to demonstrate these numbers to students, faculty, business owners, community leaders, and others," she concludes. "For our district, we can say, this is what Rancho Santiago Community College District, Santa Ana College, and Santiago Canyon College contribute to the economy of Orange County." To compile these economic impact studies, Pham coordinated with district researchers to gather and submit the data to an external team of economists. The final reports will be available in July.
"In today's society, money is of such concern, including taxes to the city or county, and where do our tax dollars go and what we as individuals spend our money on," Pham says. "If we have independent economists look at all this information, they can produce a report that shows how taxpayers' dollars are being spent and how much community colleges contribute back to society."
"RSCCD commissioned a similar study five years ago," she notes. "It showed that when taxpayers contribute to a particular program or building on campus, this is the outcome. We saw how many of our students remain in Orange County following their training, and how much the colleges' cost to the local economy is outweighed by their contributions."
This earlier study showed that community colleges "are an integral economic engine vital to the well-being of the region and state. Even as the economic situation and the state budget shortfall has led to drastic cutbacks in spending and services, the colleges have continued to touch every aspect of life in Orange County, enriching the lives and earning power of students and driving the economy forward."
According to the previous study, our colleges were providing benefits to their communities, taxpayers, and students that far exceeded their operational costs. The study demonstrated that Orange County's community colleges were leveraging taxpayer dollars, generating a return on investment, increasing students' earning potential, and playing a significant role in fueling the state and local economies.
"We do need to a better job in demonstrating how much we offer our community and the flexibility in which we adjust to their needs," Pham says of the community colleges. "When we find out a particular field needs employees, or an industry is in need, we can quickly react and provide services that answer those needs. Students can start here toward an AA degree or a certificate relatively quicker than in other places. Wherever the jobs are, whatever the skills are - we want to help colleges address the 1.5+ million jobs needed in the next decade."
[ Return to top ]
---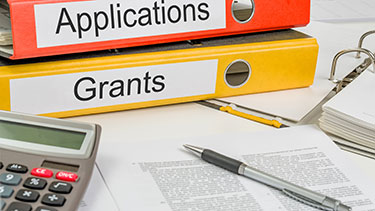 Grants are Transformative Change Agents for District Programs
Guidance from the Resource Department grants team helped the Rancho Santiago Community College District attract $27 million in competitive grants, together with $36 million in entitlement grants in the 2016-2017 school year.
Director of grants Sarah Santoyo says grant funding from public and private sources is important for several reasons: To change existing programs for the better, and as a systematic way to retain and attract faculty, improve and expand curriculum and programs, and assure high quality and flow of resources.
"Change is difficult," Santoyo acknowledges. "Because 80 percent of the district budget is comprised of fixed costs, such as salaries, grants are a powerful change agent."
In addition, she says, grant funds provide necessary structure, including work plans, research and ideas to improve quality education while transforming and revitalizing existing campus programs.
"Grants give us a systematic way of increasing the capacity and professionalism of the staff, providing the resources they need, and pushing for transformation and change," she says. "For so many of our students, grants are life-changing. Without grants, students wouldn't have the resources to keep going to college."
Some standout recent grants awarded to the district include:
Santa Ana College garnered two Veterans Services grants, $264,000 per year for five years for the Veterans Upward Bound program that provides outreach so that veterans can be trained in basic skills and offered the skills to be successful; and a $220,000 per year for five years Veterans Support Services grant to help the college meet program needs.
Santiago Canyon College received a $220,000 per year for five years grant to help support low-income, academically needy, first-generation college students.
SCC also received a CAMP Program grant of $425,000 per year for five years to help students from migrant families with a host of services to recruit, prepare them to persist, and encourage them to transfer for bachelor's degrees.
SAC received a MESA grant targeted at recruiting low-income, academically needy, first-generation college students for math and science and student achievement programs. The funds support workshops and conferences, offer students the opportunity to present posters, and encourage students to transfer into university degree programs.
The Teacher Pathway Program, led by SAC in partnership with SCC, is a regional project model program offering dual enrollment classes in child development and early education.
The program places them as teachers' aides, exposing them to both education and experience. The program is in partnership with Cal State Fullerton and targets students who want to be teachers who are especially strong in STEM pedagogy. The work-learning model received $6 million in grant funding, as well as two grants from state and regional pathways.
In the past few years, district grant researchers concentrated their efforts on locating funding for STEM programs that would help improve student achievement and persistence, Santoyo says. Now that both Santa Ana and Santiago Canyon colleges are designated as Hispanic Serving Institutions, they qualify to apply for HSI grants.
"The challenge now is locating alternative funding sources," she notes. "Federal grants are listed in one spot, but state grants are trickier. We start with the Chancellor's Office, look at state government sites, and sometimes faculty and administrators attend meetings and conferences where they are invited to submit grant proposals. On a smaller scale, we will seek foundation funding."
The grants team members have expertise in research and a keen understanding of the requirements needed to administer grant programs. They are involved in many tasks besides locating and managing proposals - team members are central point people for all grants and provide grant analysis, problem-solving, and developing contract documents. And while grant funding is critical, there must be a balance of resources, she notes. "We need to understand what we must produce to meet funder requirements."
As the grants office staff expands, Santoyo says, "we are developing templates of forms, step-by-step guides and manuals for our staff. We have posted a series of webinars and manuals and encourage people involved in the grant process, including staff and internal auditors, fiscal services professionals and purchasing agents to view them as well."
[ Return to top ]
---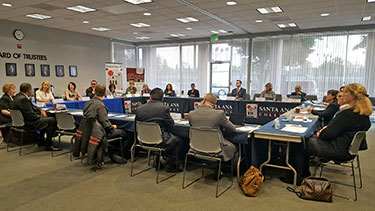 Industry Roundtables Connect Industry HR Pros with Deans and Faculty
Determining current and future workforce needs is straightforward in some industries for the Rancho Santiago Community College District now, thanks to newly developed discussion forums with human resources professionals.
Industry Roundtables connect HR representatives in selected disciplines with district deans and faculty members, says Enrique Perez, vice chancellor for Educational Services.
"For many years, colleges have seen the need to connect with industry and vice versa but it's always been very difficult," Perez notes. "Sometimes we don't speak the same language. I've always believed that sitting around the table breaking bread provides an excellent way to have a discussion and hear directly from industry about their current and future needs."
Industry Roundtables focusing on health care and manufacturing have taken place recently. A roundtable on the autism care industry is planned for June 22.
"Where colleges previously have erred is by bringing in the CEO or president of a company but not the HR person," Perez explains. "The CEO understands the big picture, but their chief responsibility is not finding employees for their company."
"With HR professionals, we know that the hour-and-a-half we spend with them will be directed narrowly to the positions they must fill and the certifications we can provide," he adds. "HR professionals are the only people who have their finger on the pulse of what they need to bring new employees in and to keep the company going."
Because the district wants to connect current students with jobs and learn about future workforce needs, Perez says, "the only way we can do that is by hearing what kinds of skills are changing, which ones are already created, and those that are no longer necessary."
HR professionals - the people who do the hiring for leading companies - see firsthand the day-to-day, changing needs of their companies. Closely aligning RSCCD education and training curriculum with these industry workforce needs will guarantee that students are armed with the education and certification they need to be employed immediately, he adds. "Are we hitting the mark on education and training, or are we playing catch-up with industry?" he asks. "The other answer is to up-skill existing employees with further training on the job so that they keep up with current demands."
Specific industries are targeted, Perez says, because the district already provides workforce education and training and deans and faculty want to hear the opportunities available for students and graduates.
"Cybersecurity is important for us because we are a Hispanic-serving institution, and we have data showing that Hispanics are attracted to this industry," he says. The district wants to closely connect with offerings from Orange Unified School District, which provides courses in coding and other training for high school students.
"This industry absolutely has workforce demands; they cannot fill all the jobs they have available. Many jobs do not require a bachelor's degree. In speaking to industry folks, they don't care if applicants have a degree - they just want them to do coding. They say, we will hire students right away, if they have the right training. So, we are trying to align our programs accordingly."
[ Return to top ]
---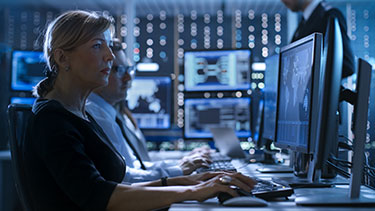 Statewide Team Strives to Get Cybersecurity Classes Underway

A series of college-level courses in cybersecurity are under development statewide to align with burgeoning industry needs, and Deputy Sector Navigator Steve Linthicum is part of the team creating the curriculum.
Once developed, the classes will be offered at one or both colleges in the Rancho Santiago Community College District, in addition to other Orange County colleges. The first course, IT Fundamentals, serves a foundational role in the core skills certifications. "The focus of the cybersecurity program throughout the state is to work with faculty on a uniform curriculum aligned with what the industry has created," Linthicum explains.
IT Fundamentals is a college-level introductory computer support course that includes computer hardware, computer software, networking, security, and basic IT literacy. This course is comprised of 15 lessons covering IT basics; each lesson includes a combination of readings, YouTube videos, and hands-on learning activities. The course also assists learners in preparing for CompTIA IT Fundamentals certification.
IT and cybersecurity classes will be offered as part of a career education program that prepares students to take a stackable series of standard Core Skills Certification classes to meet industry needs, he adds. The cybersecurity learning pathway would cover increasingly sophisticated levels of expertise, culminating with intermediate certification classes that would qualify a certified technician to climb the ladder ultimately to become a network administrator or an entry-level cybersecurity specialist.
Linthicum is a member of a community college consortium that "promotes cyber awareness and inspires students to pursue cybersecurity careers," he says. "Students have the opportunity to establish their cyber education at our colleges through our certificates, degrees, and industry-recognized vendor certification prep classes such as CompTIA Network+, Security+ and Cisco's CCNA, just to name a few."
The consortium's mission is to bridge the gap between K-12 students, community colleges, and industry, Linthicum notes. "We promote cybersecurity education through community outreach, classroom visits, and hosting our local K-12 students at our colleges for CyberPatriot training workshops and competitions. Our vision is for all high schools and middle schools in Southern California to have the opportunity to compete in CyberPatriot."
CyberPatriot is an excellent fit to help achieve the goals of our college consortium, he says. "Using the CyberPatriot competition as our foundation, we host workshops for K-12 students, their teachers, and mentors monthly. Our workshops focus on teamwork, ethics, and leadership while building technical skills in a college environment to stimulate students' interest in the field of cybersecurity."
The need for IT and cybersecurity training is critical in a time when consumers increasingly rely on a combination of electronic devices that keep connected 24/7.
"We buy these devices that weren't created with security in mind," Linthicum says. "Once you connect machines to a network you can access, you have a problem. It is only going to increase with the internet of things".
"Devices like the Amazon Echo or the Nest thermostat or a solar power system - all these devices can be accessed remotely," he says, "and there are a lot of things connected that you may not realize are connected. It's a huge problem, and that's why these jobs will continue to flourish."
In addition, Linthicum says there is a general lack of diversity in the IT and cybersecurity field. "With efforts such as CyberPatriot, we are trying to get more Hispanics and women involved. We are making a really strong effort to try to attract people who want to make money. In one or two years in a fast path, students can get to an intermediate level and earn nearly six figures."
Linthicum worked as a DSN and senior faculty member at Sierra College before joining the district last fall, he recalls that he had trouble filling IT classes when he first taught them in 1999. Today there is a huge market for people with IT certification. "If you look up these jobs at Cyberseek.org - a site created by the Department of Commerce - you will find nearly 10,000 openings in our region."
The IT and cybersecurity fields have been too long underplayed, and demand for trained technicians is growing. "We're not even close to solving the problem," he explains.
"These jobs can't be outsourced. When you look at employment now you can see we have the global resources, but you can't go to work in Russia and oversee cybersecurity for American government and industry, so these jobs aren't leaving anytime soon."
[ Return to top ]
---
RSCCD Resources
RSCCD's Educational Services Division also offers the following programs and services to staff, faculty, and students of Santa Ana College and Santiago Canyon College. To learn more, visit their websites, or call the contacts below. Also, look for articles featuring these departments in upcoming issues of The LINK.
RSCCD Educational Services
www.rsccd.edu/educationalservices
Enrique Perez, J.D., Vice Chancellor
perez_enrique@rsccd.edu
(714) 480-7460
RSCCD Resource Development Department
www.rsccd.edu/grants
Sarah Santoyo, Executive Director
santoyo_sarah@rsccd.edu
(714) 480-7463
RSCCD Research, Planning & Institutional
Effectiveness Department
www.rsccd.edu/research
Nga Pham, Director
pham_nga@rsccd.edu
(714) 480-7467
Digital Media Center (DMC)
www.ranchodmc.com
Ruth Cossio-Muniz, Executive Director
cossio-muniz_ruth@rsccd.edu
(714) 241-5810
RSCCD Child Development Services
www.rsccd.edu/childdevelopmentservices
Janneth Linnell, Executive Director
linnell_janneth@rsccd.edu
(714) 480-7548
RSCCD Public Affairs & Publications Department
www.rsccd.edu/publicaffairs
Judy Iannaccone, Director
iannaccone_judy@rsccd.edu
(714) 480-7503
RSCCD Institute for Workforce Development
www.rsccd.edu/workforce
Leila Mozaffari, Interim Executive Director
mozaffari_leila@rsccd.edu
(714) 480-7480
Information Communications Technology/Digital Media Initiative
www.laocrc.org/about/dsns
Steve Linthicum, J.D., CISSP, Director
linthicum_steve@rsccd.edu
(916) 300-7602
Orange County Small Business Development Center (SBDC)
www.ocsbdc.org
David Calderon, Interim Director
calderon_david@rsccd.edu
(714) 564-5200
LA/OC Regional Consortium
laocrc@rsccd.edu
www.laocrc.org
Economic & Workforce Development
Adriene "Alex" Davis, Ed.D., Assistant Vice Chancellor
davis_adriene@rsccd.edu
(714) 564-5575
[ Return to top ]